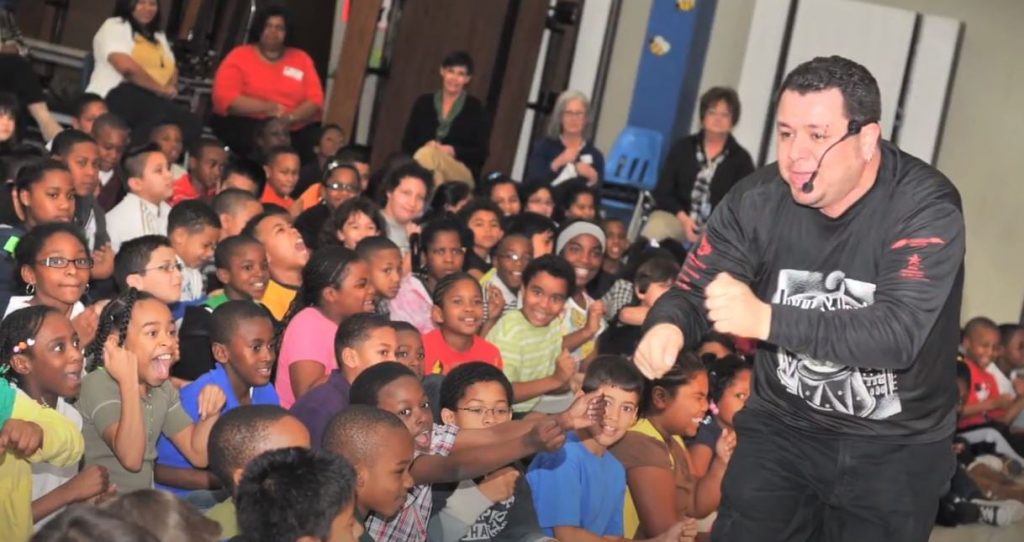 Music In The Schools (MITS) is a high quality, professional, in-school program, for 3rd through 6th grade students, held every February in celebration of Black History Month. Our featured MITS quintet (Drums, Bass, Piano, Saxophone, and Narrator) blend musical styles for an engaging 45 minute "Broadway" show.
Through live demonstrations and performances, students will have the opportunity to create their own musical composition, including:
Practice elements of hands-on active learning to illustrate the evolution of Jazz.
Learn the origins of music rhythms.
Identify and compose rhythmic stories using beats and instruments.
Share in the musical and social contributions of Jazz legends such as Louis Armstrong, Dizzy Gillespie, Arnett Cobb and many more.
Enjoy a unique atmosphere through bold and animated activities.
"We LOVED it! The content and quality of the program was phenomenal! – Bruce Elementary"
NEED
A student's self-esteem is rooted in an understanding of his or her abilities and values. MITS is quality programming that ensure students have access to art enrichment activities that deepen social confidences in preparation of daily deeds.
BENEFIT
MITS introduces the cultural relevance of Jazz, historical figures and motivates students to pursue academic achievement. Among many lessons, students learn the identification of rhythms, which can be beneficial for success in STAAR testing.
OUTREACH
MITS has flourished over the past 47 seasons as an established educational source of student learning, entertainment, and empowerment, accessible throughout the elementary school community in Texas. There are over 20 in-school performances during the month of February, with over 15 School Districts to have joined the MITS roster.
"More than a One Million children have experienced Music In The Schools over its 47 season history"

Bubbha Thomas, Founder
To bring MITS to your school, or to sponsor a school, email jazzed@jazzeducation.org or call (713) 839-7000. We want to ensure that elementary school children in the Greater Houston Community have access to professional musicians and art enrichment programs.