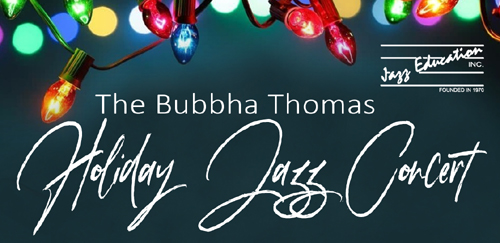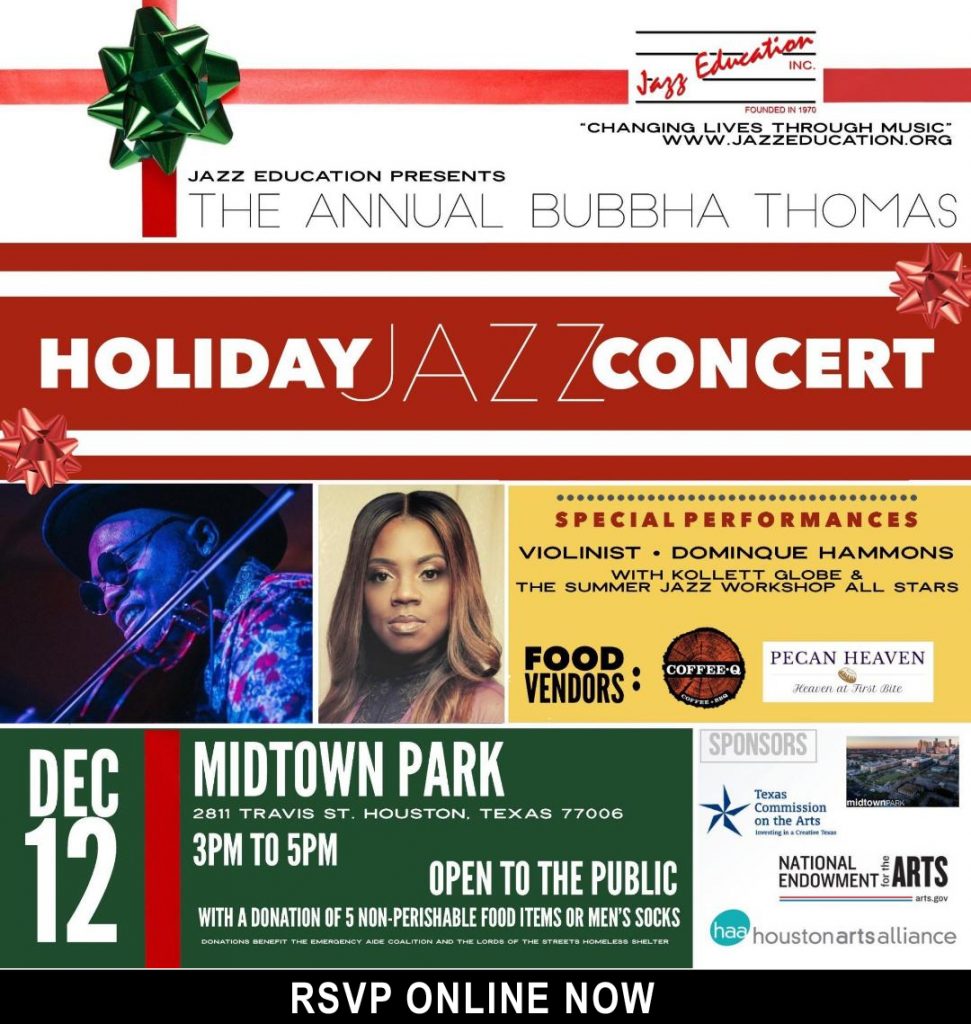 Year after year, Jazz Education Inc. hosts a stellar Holiday musical event, ushering in the true spirit of Christmas.
The Bubbha Thomas Holiday Jazz Concert allows us the ability to bring awareness to organizations in our community that provide services necessary to strengthen the health, wellness, and provision of those in need. Concert donations benefit the efforts of the Emergency Aide Coalition & The Lord of the Streets Homeless Shelter, through Trinity Episcopal Church.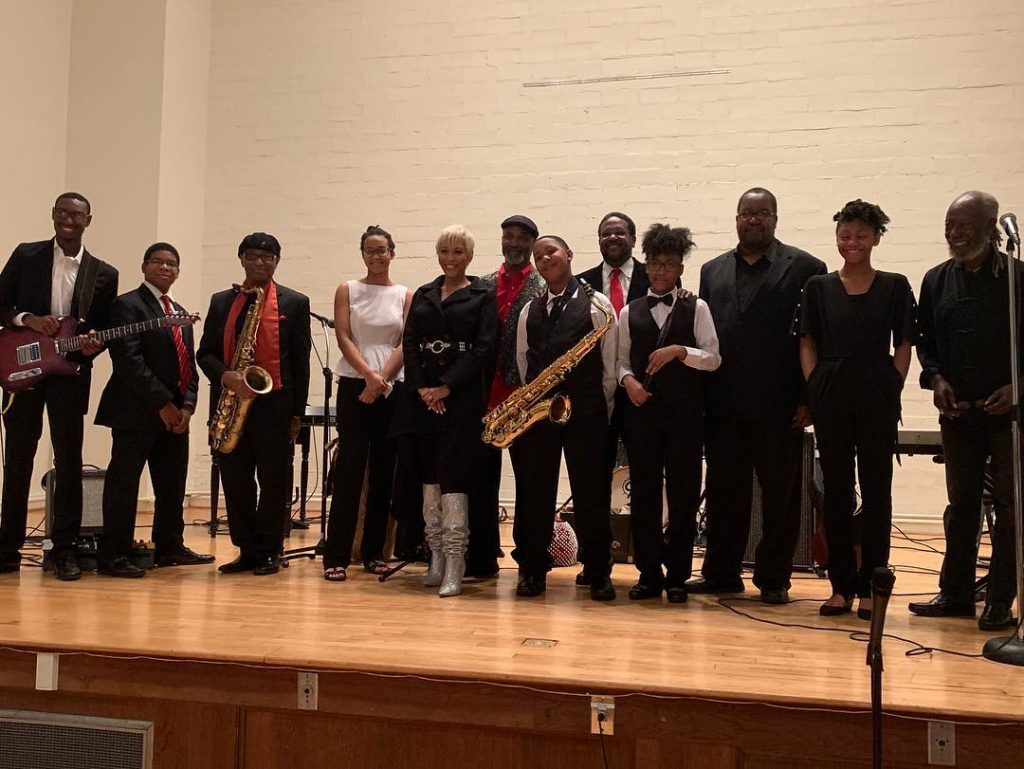 A FREE* concert, You can help us by showing up and showing out for this purposeful event! Great fun for all ages! Sing along to your holiday favorites and find a new groove with original songs from our special blend of musicians.
*Admission is free with a donation of five non-perishable food items and/or men's socks. Monetary donations accepted also.
December 2021 dates and information will be released soon. Visit www.welovejazzed.com for current donation options.
COVID-19 Information: The Bubbha Thomas Holiday Jazz Concert will be held in a safe and sanitized location. Indoor event: Masks will be required. Outdoor event: Masks optional. Social distancing measures will be put into place for all attendees to maintain a healthy environment.