The Summer Jazz Workshop Scholarship Jazz Brunch serves as the Centerpiece of the Houston International Jazz Festival, and is part of Jazz Education Inc.'s philanthropy efforts, supporting its youth music programs and scholarships to former Summer Jazz Workshop students attending their freshman year of college.
Held every August, the brunch boasts live entertainment with local and international artists (including the SJW All-Stars), a Live and Silent Auction, plus great food, fellowship, and fundraising.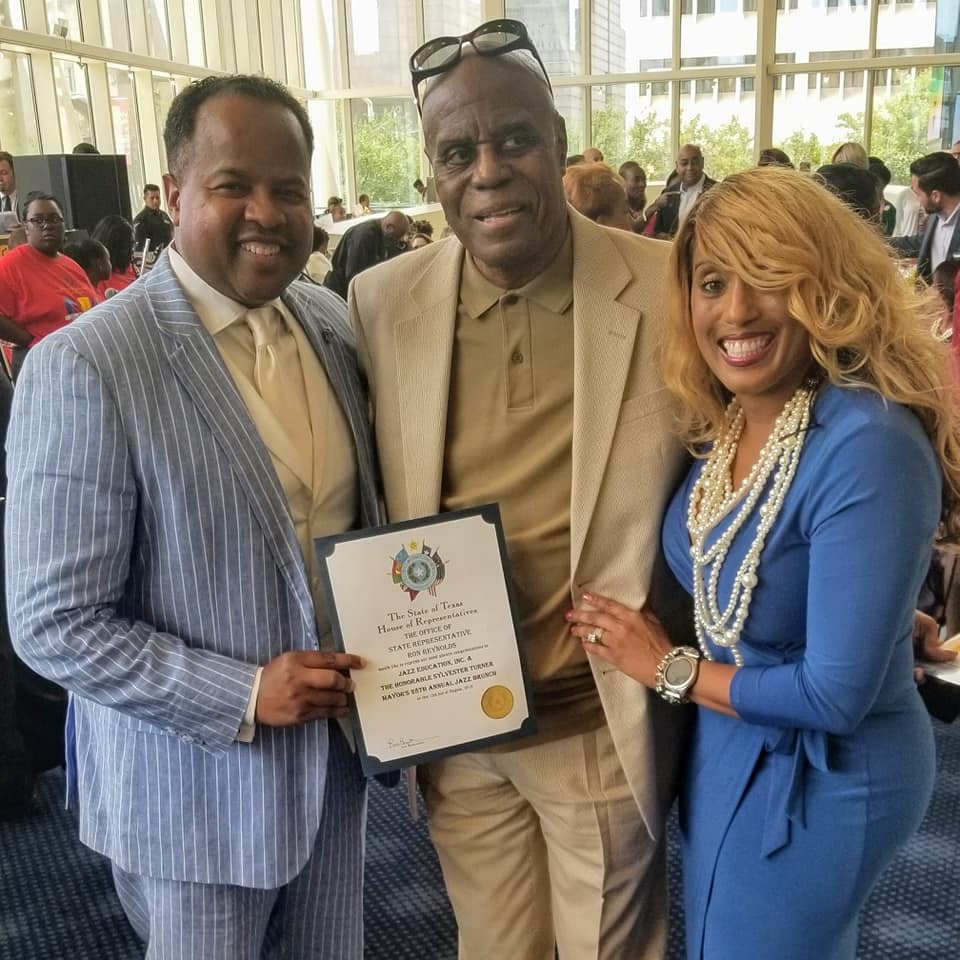 BRUNCH SPONSOR
The Brunch has awarded over $125,000 in college scholarships for incoming freshman, and has provided financial assistance for students to attend the intensive four week Summer Jazz Workshop. A Brunch Sponsor supports youth music programs and yearlong performance opportunities for ages 5 to 17.
LIVE & SILENT AUCTION DONOR
Donations can include, but are not limited to: event/entertainment tickets, hotel stays, custom art pieces, organization memberships, sports memorabilia, gift cards/certificates, appliances, home decor, electronics, gift baskets, jewelry, and music collectibles. An Auction Donor supports continued access to music and arts education programs for students and encourages the talents and growth of young musicians through the SJW.
GUEST CONDUCTOR SERIES
Be a Maestro for a day, with a Memory to last a lifetime. Conduct the SJW All Star Band with the Baton of Maestro Arturo Toscanini. Previous conductors have included Marvin Zindler (TV Host); Mayor Lee P. Brown; Mayor Anise Parker; and Mayor Sylvester Turner. A Brunch Conductor supports connectivity and interactive arts programming for youth through mentorship and guidance.
Email jazzed@jazzeducation.org or call (713) 839-7000 for more information.