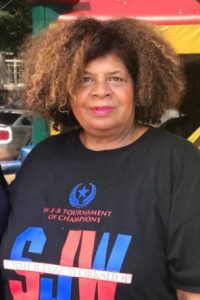 Denise Kennedy, Program Director
Summer Jazz Workshop, Director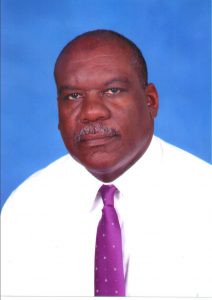 CRAIG A. GREEN is widely regarded as an influential Jazz educator among those in the Jazz community of Houston, as well as across America. Many of his former students have been recognized as leading Jazz artists on the music scene today. Now retired, Mr. Green dedicated over 30 years to teaching, band director in HISD, also serving as a Site Director with the Summer Jazz Workshop. His legacy of achievement in HISD is evident by being the only director to earn numerous UIL Division I Sweepstakes while establishing a nationally recognized Jazz ensemble program. Presently, he continues to share his experiences with directors as a Music Consultant, Adjudicator, Clinician, and has published and released a drum set method book, which has reached drummers across the globe.
Assistant Director/Music Reality Theory Instructor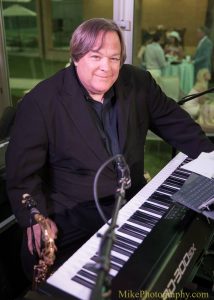 KELLY DEAN has become one of Houston's most sought-after musicians, as a regular performer on sax, flute, and keys. Houston-born, he has performed with such greats as Ray Charles and The Temptations, as well as Jazz/Swing artists Jeff Lorber Fusion & Steve Tyrell. Kelly leads several professional groups in the Houston area including TkOh!. He is the author of "Jazz Essentials: Nuts and Bolts Instruction for the Jazz and Pop Musicians." Mr. Dean has taught Jazz fundamentals at HSPVA and has since been the Instrumental Music Instructor at The Emery/Weiner School, where he has developed Music Reality into a comprehensive musical literacy program that has students learning piano, bass, guitar & drums simultaneously. Teamed up with SJW alum Josh Sheiman, the E/W Music Department has received the NAMMFoundation SupportMusic Merit Award for four consecutive years.
Director of Ensembles/Recruitment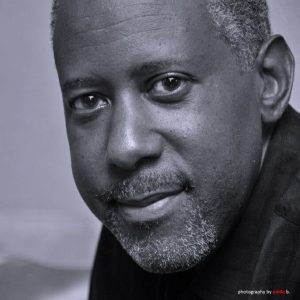 Originally, from Memphis, TN, AL CAMPBELL is a graduate of Texas Southern University (Houston, TX) with a Bachelor of Arts Degree in Performance and Music Education. Current positions include: Professional Bassist, Lecturer (Houston ISD), Entertainment Director for the Willow Waterhole Music Festival, Entertainment consultant for the Red Cat Jazz Festival, and co-founding member of the Houston based Jazz group Sea Breeze. Al has performed and recorded with various musicians and vocalists throughout America and abroad, including Frank Lacy, Conrad Johnson, BB King Blues Band, Robert Glasper, and Joe Carmouche. He has received numerous awards, including a 2017 honor from the Houston Mayor and City Council proclaiming October 17th as "Al Campbell Day".
Jazz Idiom/Career Management/History Instructor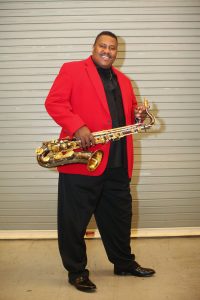 LLOYD HUGHES, a native Houstonian, is an Alumnus of the Summer Jazz Workshop. He has a B.S. in Music Education from Grambling State University and has been an Educator and Clinician for over 30 years. He has worked in the music industry as an Audio Engineer, Song Writer, Music Producer and Publisher. He is the founder and owner of Powerhouse Sound Studios and the Collector's Item Band in Houston. Lloyd has recorded and worked with national and local artists such as Roy Ayers, The Manhattans, Lionel Hampton, George Clinton, Kyle Turner, Joe Carmouche, 4Everhuge Productions, and Kenne' Smith. He loves working and developing young musicians at the SJW. "I see it as giving back to music, a little of what's been given to me!"
Audio Engineering Technology and Orchestration Instructor / Vocal Jazz Director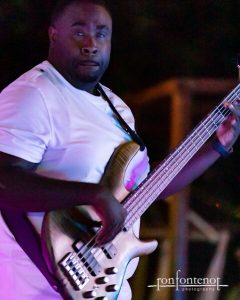 NICHOLAS ALLEN, Nicholas "Nic" Allen is a bassist and composer from New Orleans, LA. He has been with the SJ W since 2011 where he developed a compositional series sheet music publication for "Youthful Big Band". Nic is an arts activist working with Houston's arts community and organizations such as, music consultant and grants adjudicator for the Houston Arts Alliance, H-E-B Crop Artist in Residence (2014 -2017), board member of The People Family Workshop and Instructor of Music & Audio Engineering at San Jacinto College Central Campus (teaching core courses in Apply Lower Brass, American Pop Music and Artificial Intelligence for Music Sound Production. Nic is also the producer and host of Pacifica Radio KPFT 90.1 FM "The Taste with Nic Allen"
Improvisation Instructor 
CLIFF GORDON has been studying music for 15 years, and Jazz for more than 10 of those years. He has played in many places, from Texas to Spain and other neighboring countries. He recently received his Master's degree from Berklee Valencia in Contemporary Performance with an added concentration in Studio Production. Along the way, Cliff has had the pleasure of playing with and learning from musicians in the field today ranging from Wynton Marsalis and Jason Moran, to Patrice Rushen and Javier Limon. As he continues down this path, he hopes to sway the direction of music culture with his ideas and approach to music. His first album entitled, Stylings of Cliff Gordon, debuted January 4th 2018. For more info, visit
www.cliffgordonmusic.com.
Lloyd Hughes, President
Patricia Smith Prather
Dr. Mark Dannenbaum
Raynetta Glenn
Ronald Reynolds
Debbie Taylor-Sheinman
Maxine Todd
Pamela Zackory