April is National Jazz Appreciation Month! We celebrate with our annual Spring Into Jazz Fundraiser, promoting a deeper connection to the history, culture, and preservation of Jazz music.
Funds raised through Spring Into Jazz provide a continuous launch of innovative, high quality programming – that include the Music In The Schools (Jazz & Poetry Series) and the Summer Jazz Workshop.
As we celebrate the legacy of Jazz, we continue to treasure the future of Jazz. Our SJW students are among the most gifted of young musicians. Spring Into Jazz bares their talents to the world through musical performances across the city of Houston, online features, and high energy staged events.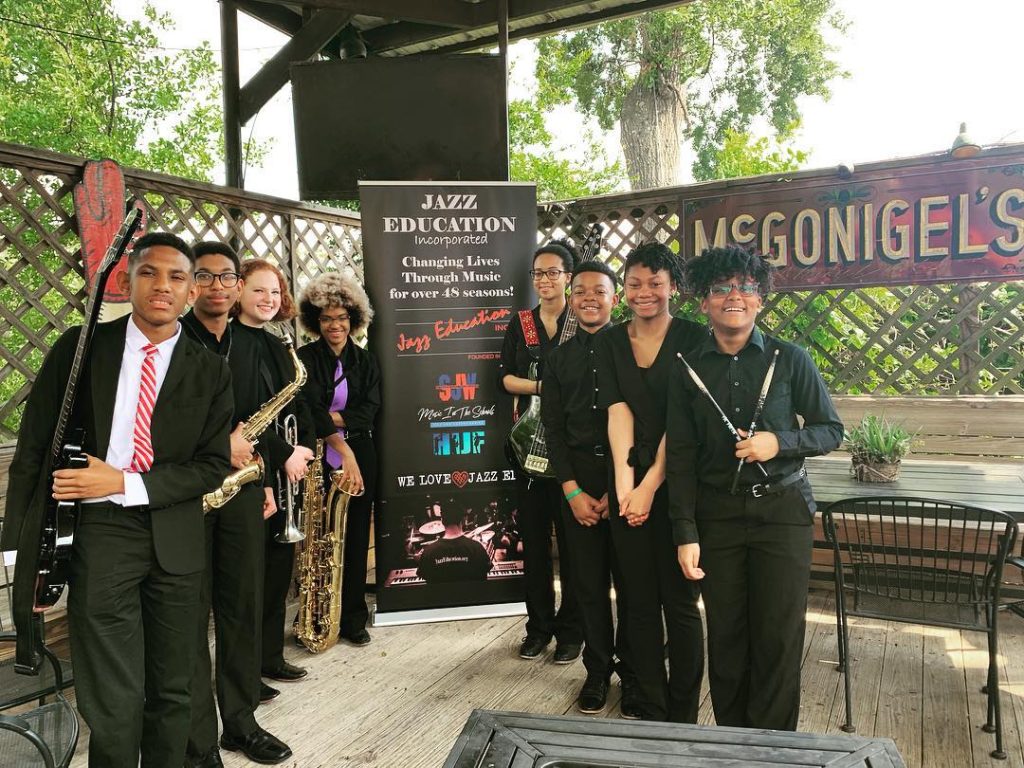 To every lover of Jazz music, Community Supporter, and Advocate of Youth Programming, we hope that you will #GiveToTheGroove in support of our Spring Into Jazz Fundraiser. Custom level tiers are available for any level of contribution. Email jazzed@jazzeducation.org for more information.
April 2022 dates and information will be released soon for Spring Into Jazz! Visit www.welovejazzed.com for current donation options.